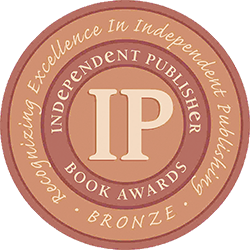 Wisteria Jane
by Amber Harris,
illustrated by Ard Hoyt
"A valuable lesson about tact for any age."— Kirkus Reviews

"Hoyt creates a peaceful suburban neighborhood bursting with vegetation and brings a caricatured aesthetic to the characters that matches Wisteria's big personality." — Publishers Weekly

"A fun book with bright colors . . . great way to teach someone to stop and think before they talk."
— Janice Hunsche, Kaleidosaurus Books and Toys

"Hoyt's illustrations are cheerful and in the same rainbow hues that Wisteria Jane and Ella like so much, and will appeal to both parents and kids. A great book about friendship and apologies, Wisteria Jane teaches kids that it is ok to have similar interests and be different at the same time, but if you hurt someone's feelings, it's always best to apologize."
— Clara Martin, Lemuria Books, Jackson, Mississippi

"The lovable and precocious Wisteria Jane . . . The bright expressive illustrations connect with the vivid and realistic voice. The writing exudes a youthful spirit and makes you want to read this aloud to children, as they will likely empathize with the spunky Wisteria Jane. What I want to know is, when will we get to read Wisty's next escapade?!"
— Stephanie Kinsella, Librarian, Riddle Elementary School

"Thank you, Amber Harris for writing such a beautiful story that is a great reminder of how to be a true friend for children and the adults who share the book with them. This sweet story is a great addition to any school or public library. It makes a great read aloud for class discussion on friendships!"
— Jan Pelias, M. Ed., Certified School Librarian, Smith Elementary

"Lovable"— Judy Wrolson, Bookseller, Cornerstone Cottage Bookstore, Hampton, Iowa

"Wisteria Jane is one part rainbows & smiles, the other part chaos and frowns. The important topic of this book makes it a great one to read to explore the topic of honesty with your child and teach them how to be truthful without hurting people's feelings, especially the feelings of their friends. The illustrations by Ard Hoyt are absolutely charming. A great book for the classroom." — Diapers and Daydreams blog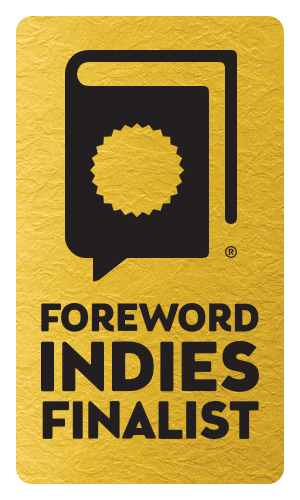 Bingo Did It!
by Amber Harris,
illustrated by Ard Hoyt
"Humorous and relatable . . .The story offers a gentle lesson about taking personal responsibility; perfect for the intended age group of three to eight. The accompanying illustrations are appealing, expressing both action and emotion while still matching the soft tone of the story."— Foreword Reviews

"Warm and inviting . . . The narrative moves with a pleasing, rhythmic pace. The relationship among mother, daughter, and pet are both believable and adorable . . . Young readers will fall in love with the mischievous Wisteria Jane and her curious playmate." — School Library Journal

"Absolutely charming . . . Told with warmth, humor, and a lighthearted touch, Bingo Did It! helps young readers learn a life lesson while never failing to entertain."
— Pamela Klinger-Horn, Excelsior Bay Books

"Another book in the Wisteria Jane series that teaches responsibility in a gentle way. What a good addition to a little one's library."
— Janice Hunch, Bookseller, Kaleidosaurus Books and Toys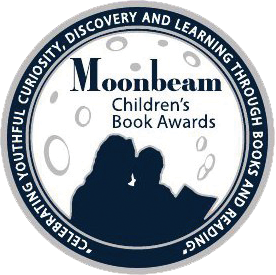 Noah Chases the Wind
by Michelle Worthington,
illustrated by Joseph Cowman
"Worthington's sensitive exploration leaves readers with their own set of questions and perhaps gratitude for all types of perspective. An author's note mentions children on the autism spectrum but widens to include all who feel a little different. An invitation to wonder, imagine and look at everything (humans included) in a new way." — Kirkus Reviews

"I really loved Noah Chases the Wind. It reminds me of one of my friend who looks like Noah. He learns things a bit differently and also has autism. I am seven years old and am able to read this book on my own. The illustrations are great. The pictures are soft, colorful, and detailed. I liked going back and looking at the pictures. I loved the way the illustrator drew the wind. I wish we could really fly with the wind like Noah does."
— Reviewed by Jewel, Age 7, San Francisco Book Review


When You Just Have to Roar!
by Rachel Robertson,
illustrated by Priscilla Prentice
"Prentice's brightly colored illustrations capture the exuberance and innocence of these ethnically diverse children wonderfully—they are not being naughty; they are just exploring and being kids, and once the expectations are explained, they abide by them. A reassuring explanation of both expectations in general and the behaviors expected of students in school." — Kirkus Reviews

"Prentice's cheerful illustrations show the children practicing their indoor walking skills, using kind words, and employing indoor voices. Useful for school readiness conversations."
— School Library Journal

"All kids need clear, consistent expectations about how to behave in various environments. But kids with ADHD —who miss social cues and act impulsively — need to see, hear, and practice good social behavior. In this book, Ms. Mya's classroom is a chaotic mess. She calls a special morning meeting. After introducing the concept of expectations, she and her students work together to create a list of them. They practice walking, instead of running, and speaking in their regular voice in the classroom. The next day is their best day ever. A note to readers stresses the importance of adults setting expectations, and teaching, practicing, and demonstrating positive behavior." — ADDitude magazine

"I would read When You Just Have to Roar to our store's kids story time group in a heartbeat (mostly ages 0-4). I was really taken by it." — Jocelyn Gebhardt, Tattered Cover Bookstore


Kimmy's Marvelous
Wind-Catching Wonder
by Linda Glaser, illustrated by Rachel Balsaitis
"An upbeat esteem booster and discussion starter."
— Kirkus Reviews


The Amazing Eric
by Mike Huber, illustrated by Joseph Cowman
"This everyday grappling with emotions is enriched by the matter-of-fact diversity of the characters." — Kirkus Reviews


All In One Day
by Mike Huber, illustrated by Joseph Cowman
"All in One Day is a colorfully illustrated book featuring children from different ethnic backgrounds joyously participating in one day's schedule of learning experiences in an organized child care setting. All in One Day gives a young preschool child a good idea of what to expect in a day care experience, making the transition to learning and playing with others appealing and fun."— Children's Bookwatch


Bree Finds a Friend
by Mike Huber, illustrated by Joseph Cowman
"Brightly colored, saturated illustrations . . . It's an inclusive depiction of children at play." — Kirkus Reviews